House of Paws Green Tweed Hare - A beautiful, luxury soft toy with squeaker!
Anco Naturals Wild Boar Trotters - Boar is much healthier than Pig, and there is a problem with population control in parts of Europe so this is a great way to ensure these animals are used to their maximum potential! Your dog will love these long lasting, air dried chews!
Nature's Menu Treats - these treats are irresistible to dogs! A fantastic bribe for coming back when called!
Hownd Emergency Dog Wipes - thick with a lovely scent, these clean off all manner of awful smells! Aptly titled "Yup You Stink", these even neutralise the smell of Fox waste!
Billy & Margot Liver Treats - A great UK company, famously on Dragons' Den, we know your dog will love these!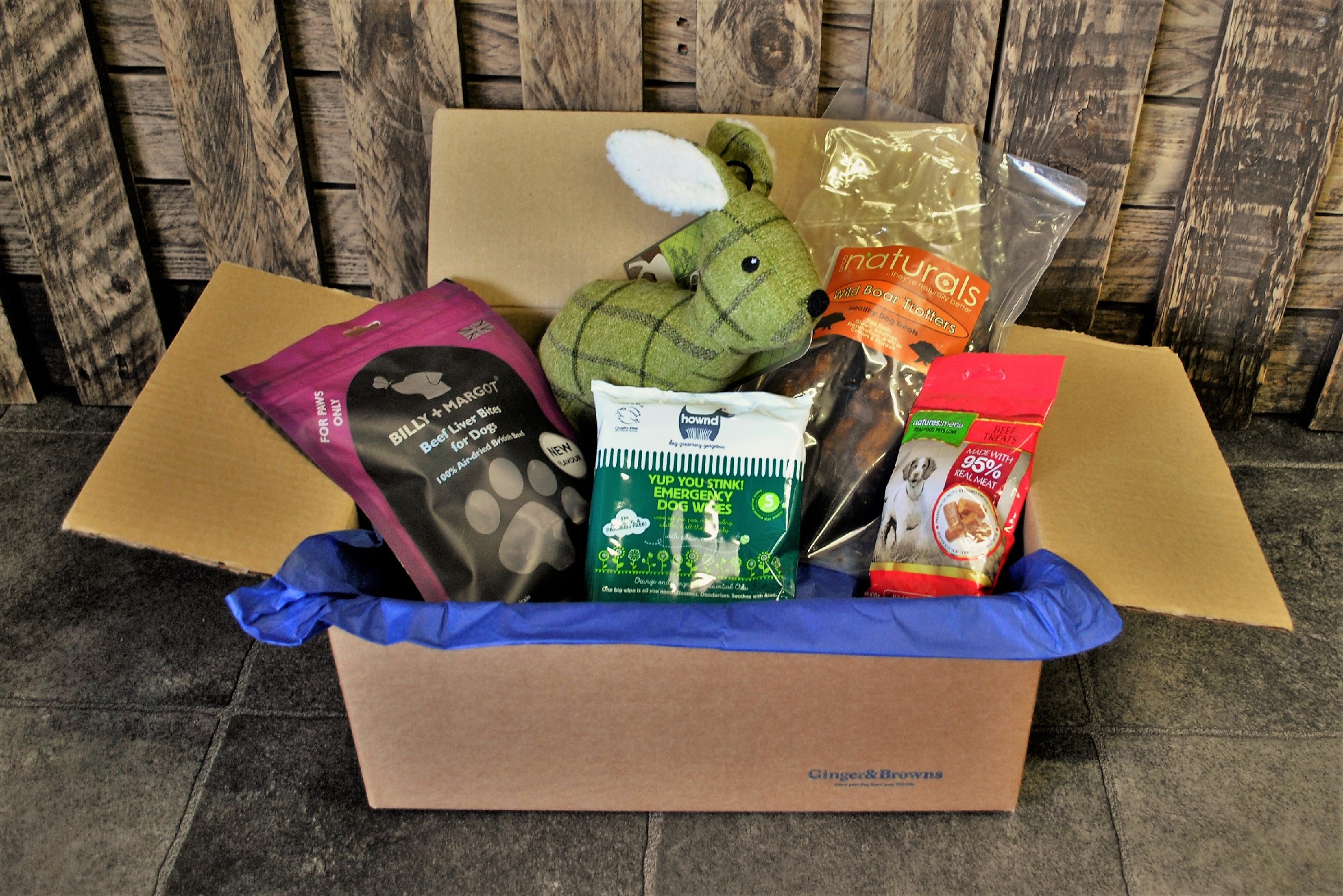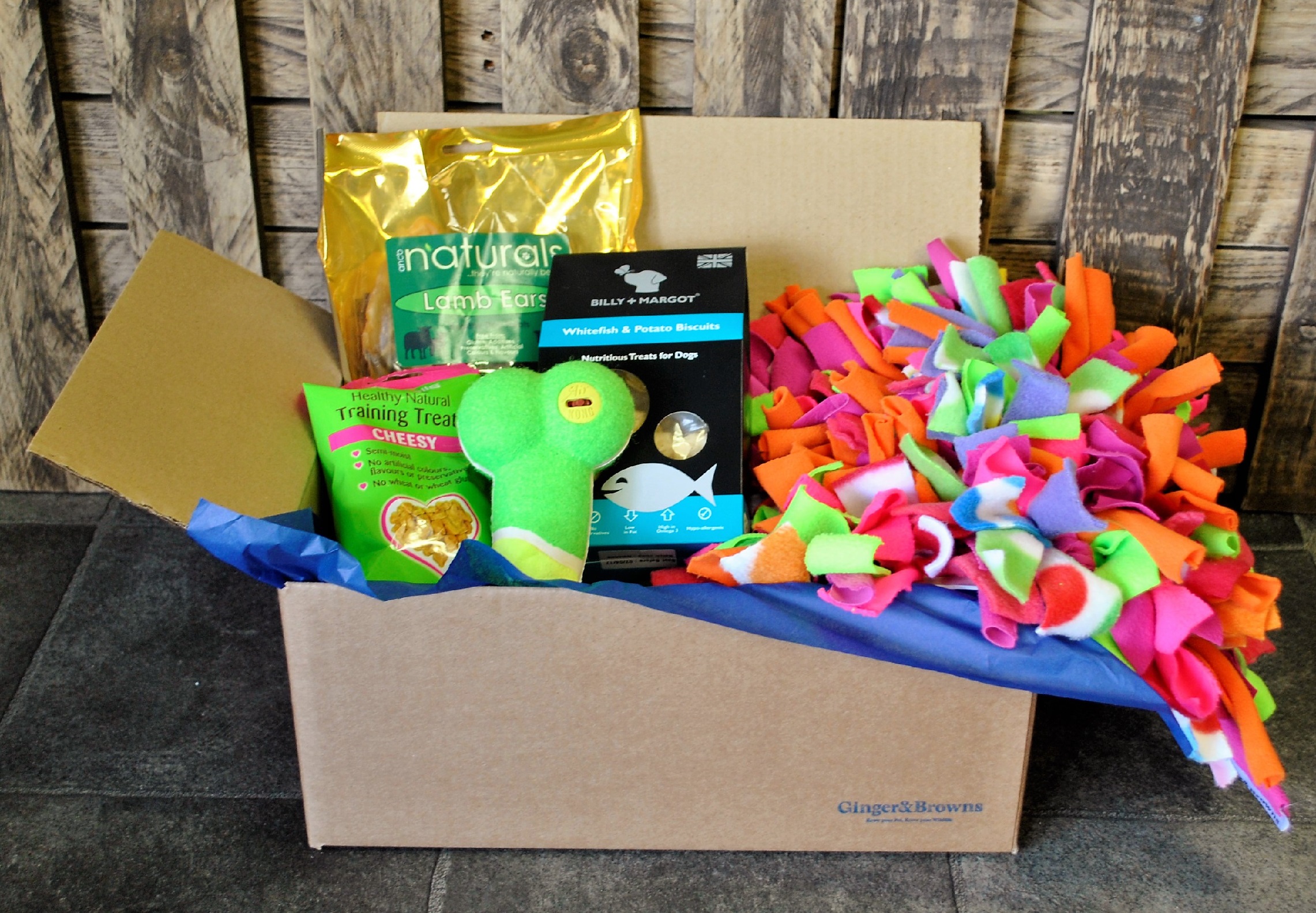 Ginger&Browns Treat Mat - This great fleece mat allows you to scatter treats, or even your dogs kibble in among the fabric, let your dog snuffle around looking for them! This is a great game that can make dinner last half an hour instead of 2 minutes!
Feelwells Treats - One of our best selling treats,  these are small, and a great treat to scatter in the Treat Mat!
A Kong On-Off Bone Toy - A brilliant toy complete with squeaker! But we all know a Playful Pooch with a Squeaker can be.. Loud.. So this toy has a handy "Squeaker Off Switch"!
Billy & Margot White Fish & Potato Treats - These healthy, very low fat treats will be great for your Playful Pooch's joints!
Anco Naturals Lambs Ears - These air-dried, natural chews are a great way to use all parts of the animal, and your dog will absolutely love them!
Beco Ball on a Rope - Beco are renowned for their eco-friendly products, and this one of our best sellers! The ball is made from rice husks, and the rope is 100% natural cotton, it's durable and throws far for games of fetch, or great for games of tug!
Beco Pocket - sticking with Beco, this poop-bag dispenser is made from rice husks and bamboo, and fits to most leads! It also comes with a roll of bags that are both recycled and biodegradable, AND they're anti-tear - no nasty accidents!
FarmFoods Rawhide - Rawhide has had a bad press recently, and rightfully so! Enter FarmFoods Rawhide - a 100% Beef Hide chew, free from all the nasty chemicals such as arsenic that are commonly found in normal rawhide! Completely glue free, this is a rawhide we can trust!
Innocent Hound Chipolatas - the King of treats! Our dogs will do back flips for these, and we've not heard of a single dog that doesn't go bananas for them! Cut them up into small chunks to make them into treats that last ages!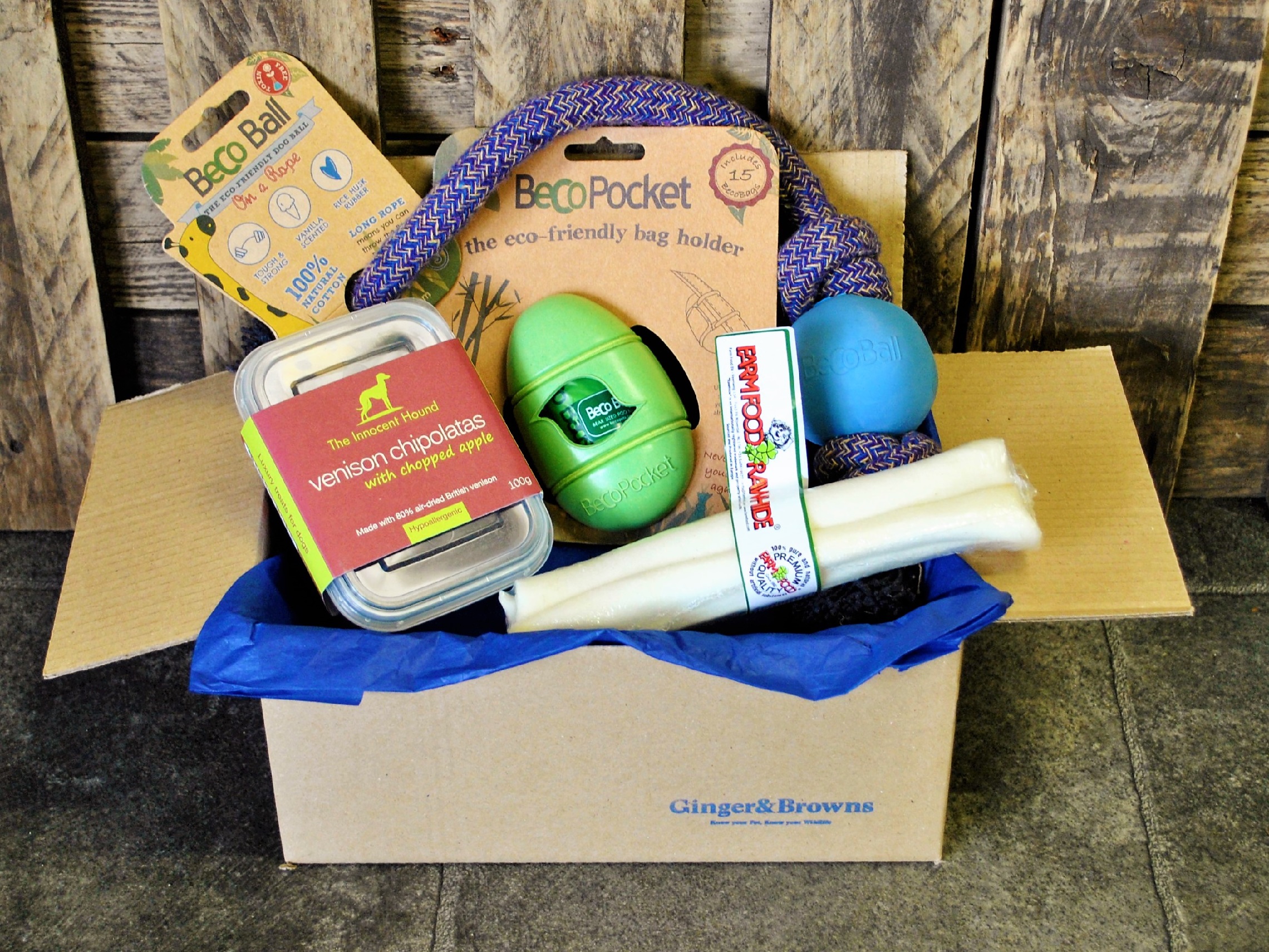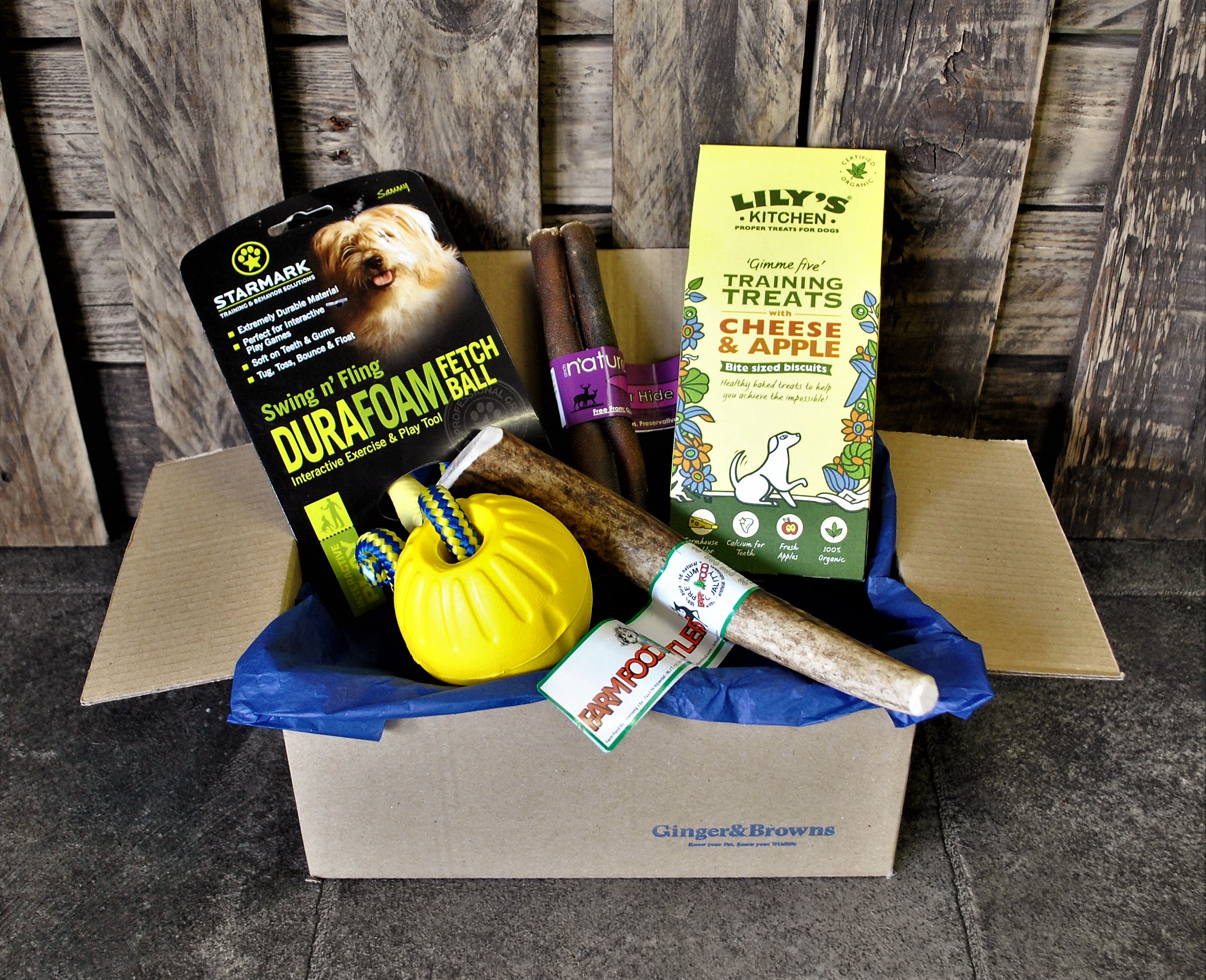 DuraFoam Swing&Fling - DuraFoam Balls are one of the absolute best balls we can find, they're soft and lightweight, they float, and although they feel like the wont last 2 minutes, ours have last 10 months so far with nothing more than puncture marks to show for it! We get brilliant feedback on these in store, and these are attached to a rope so you can throw it extra far or play tug!
FarmFoods Antler - Antlers are known as a "natural toothbrush", as chewing can really help keep your dogs teeth clean. We don't recommend these for young puppies or dogs that are a bit elderly as they can be too hard for their teeth, but they are long lasting and natural, and can be great for most dogs!
Anco Deer Hide Roll - This is like an un-treated rawhide! Still with all the colour, flavour and scent it should have, dogs love these, and they are a great way to give you a quite half hour! Depending on the dog and the roll, we've had reports back of these last for days before the dog finally finishes it!
Lily's Kitchen Treats - Some up market treats to round this box off, this UK company is known for it's quality and healthy products, and how many dogs really say no to cheese..?
Anco Turkey Feet - These look more like something from Jurassic Park! A huge version of the very popular Chicken feet, these are a brilliant, and longer lasting way to keep your dog busy! These are air-dried, making them perfectly safe for dogs to chew and crunch on, and they absolutely love the flavour too!
Pet Delicious Biscuits - These biscuits are hand-made in Yorkshire, and are a one-a-day health boosting biscuit! We're delighted to now be able to offer these in store and through Tail Mail, and the reviews are fantastic!
Sweet Potato Fries - These are actually air-dried rather than fried! These are some of the healthiest snacks around with just 0.05% fat! They bride the gap between a treat and a chew, and take a much longer time to eat - in fact, for smaller breeds of dogs, and for puppies, these can act as a perfect, tasty, healthy chew!